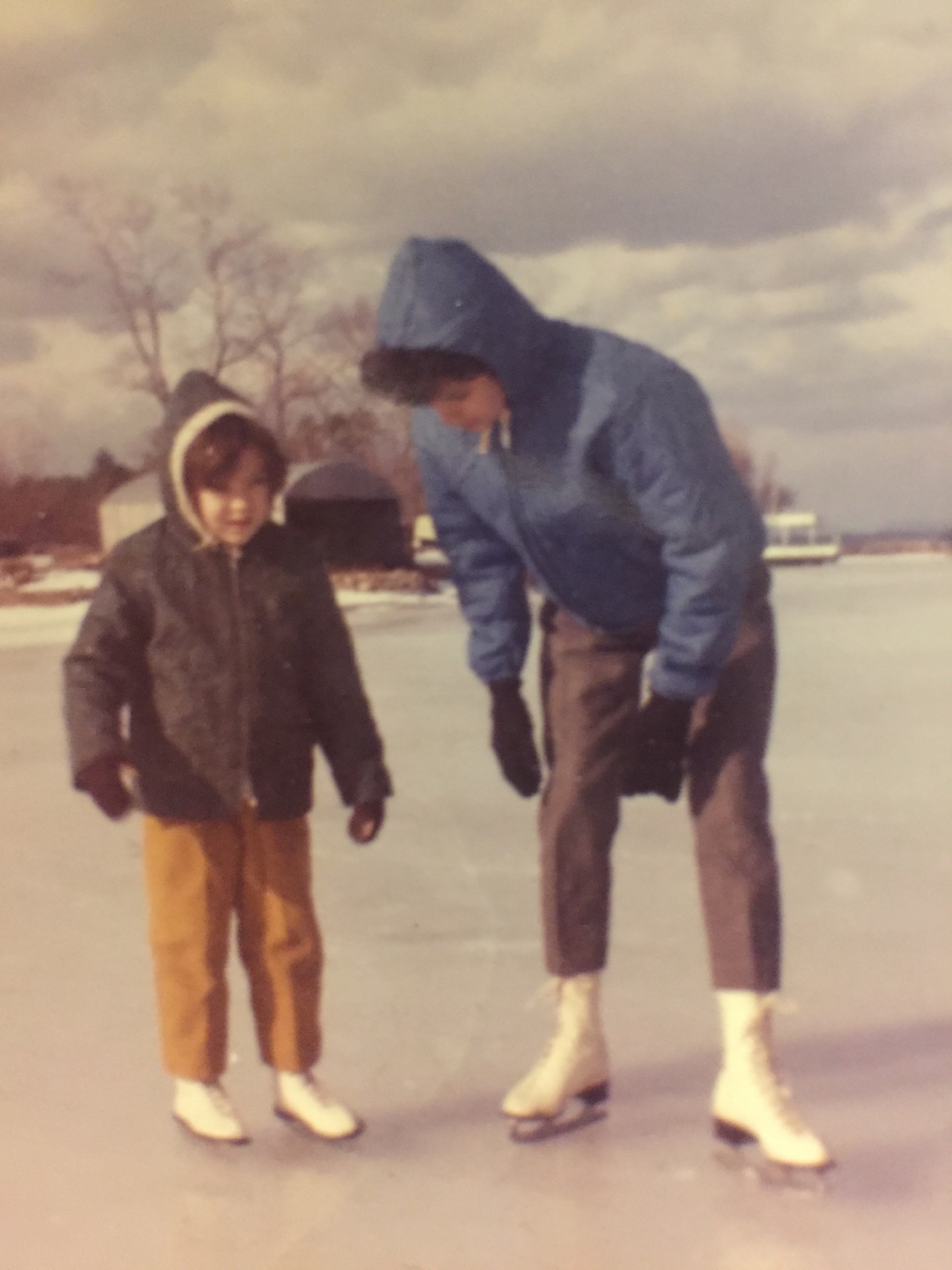 Creativity is a wild mind and a disciplined eye.
photo // my mom and grandmother on a lake in Naples, ME, ca. 1965
Figure skating as community art
I believe that figure skating has the power to connect, inspire, and even catalyze change in communities. I also believe that the sport has yet to tap into that power. This is why I created Johnston.ink
As it stands, there are many ways to participate in skating. You can practice recreationally or competitively. You can train in freestyle, pairs, ice dance, synchronized, and even theatre on ice. But how much does figure skating—as an entity, a sport, a community, a culture—participate with the society that surrounds it? Known for the beautiful ways that it combines athleticism with artistry, strength with grace, and power with storytelling, I'm committed to using my position as a professional figure skater and my expertise in leadership, diversity, and creative expression to create a form of figure skating that not only uses art to elevate itself, but collaborates with the arts to elevate narrative, story, and community.
The Kiss & Cry
If you've been a part of or seen any major skating competition, you'll know that the "kiss and cry" is the seating area where skaters and their coaches wait for their scores after a performance. It's the type of setting I hope to create through my writing: a place for many moments of truth, a place that provokes a mix of emotions, a place to be bold and daring, and a place where as individuals, teams, and community we can begin to ask the question, "what's next?".
At any time during the year I am available for 1-on-1 skating lessons and off-ice training. Whether you're just starting out or looking for a new outlook on your double axel, my holistic approach to coaching will help you find your edge on the ice.
Don't get bored at practice! Keep checking back here (or sign up for my newsletter) to find a growing library of on- and off-ice technique videos that target the fundamentals and can be tailored to meet you at your level.
My unique approach to choreographing on ice and collaborating with communities invites celebration and engagement for your story, your mission, your business, your organization, your fundraiser, and more.